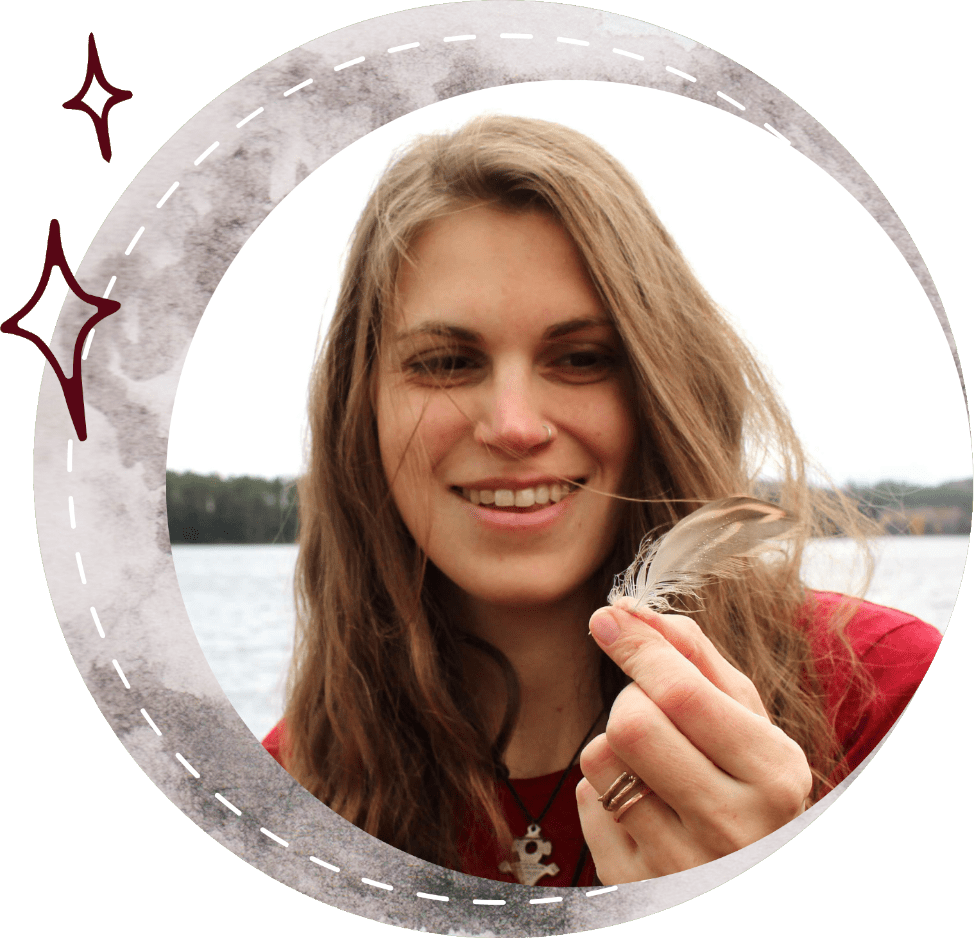 Do you want to learn shamanism at home?
location-independent & flexible time management

Learn shamanism with me,
no matter where you are.
I tailored my online course to you and your needs.
Stories


Petra
The course with Leni exceeded my expectations by far. She understands how to reduce complex content to its essence and thus provide participants with effective and extremely powerful access to the other worlds. I gained new insights that I would not otherwise have achieved in the 3D world, but the most beautiful gift I have sustained through the course was confidence! The course has changed my life! I can only recommend everyone to immerse themselves in these worlds. 

Karin
I felt very comfortable with Leni. She approached my questions and problems individually and with understanding and sensitivity. Leni took care of my fears and worries and we worked together on them. I could get rid of many thoughts and discuss things with Leni, with which I have been alone before. The many practical exercises were great and always felt right for the moment. I wish I had done such a course a year ago already.
Is it for you?
Get to know your power animal and embark on exciting journeys through the other world with it. You will learn techniques to ground yourself, centre and cleanse your aura. Recognize the opportunity behind an illness and transform your body and mind. Use the shamanic shadow work to experience and flourish more about yourself. This online course offers the opportunity to immerse yourself in the fascination of shamanism and learn to use it for yourself.

What do you get?
8 personal Skype sessions with Leni.

Ongoing support (Mon-Fri 9am-5pm) via email, WhatsApp or SMS.

More than 25 practical exercises.

All documents for download.

Ongoing energetical support.


Course duration
approx. 8 weeks / 8 modules
(The duration can vary depending on your personal needs)
Each module includes:
Theory
3 practical Exercises
1:1 Skype-Session with Leni
Modules / Topics:
Otherworld and shamanic world view
Power/Spirit animals
Illness / Healing
Grounding/ Centering/ Cleansing
Shadow work
Soul retrieval
Chakra Cleansing
Shamanic smudging
Bonus: Make you own medicin bag
Itinerary
At the beginning of each week, you will receive a script (PDF) and the three practical exercises.
I'm always available in case something should be unclear.
Afterwards, we meet over Skpye, where we discuss the exercises and clarify any questions.
In the Skype session you can report on your journey and also on any difficulties.
We will solve this together, so that you can start the next module with your full power.
Includes:
8 Skype-Sessions (only you and me)
All course material
Ongoing Feedback
E-Mail - Support
Access to Online Plattform
Numerus Bonus material
Certificate
Start your journey today!
Do not hesitate to write me in case you have any questions (mail@lenisharma.com).