Summer is finally here. We had an icy and rainy May in South Sweden, but it became warm and sunny as soon as we turned the calendar to June. 

So much happened since the dark winter. In January, I started vlogging on YouTube. I enjoyed it, and it was a lot of fun to create these little episodes. But it was also a lot of work and time. After a while, I decided that I want to use my time differently. I started working on a new shamanic coaching program. I will return to YouTube again but in a different form. I want to add value to your life, not just time-pass and entertainment.
Slowly the world is opening up again, and we can welcome students to our ashram in South Sweden. We have had some retreats, shamanism courses and Yoga Teacher training in the past months, and it is so great to work face-to-face finally. Although all energy work can be done online, it is nicer to have the person right in front of you when you do such transformative and profound work.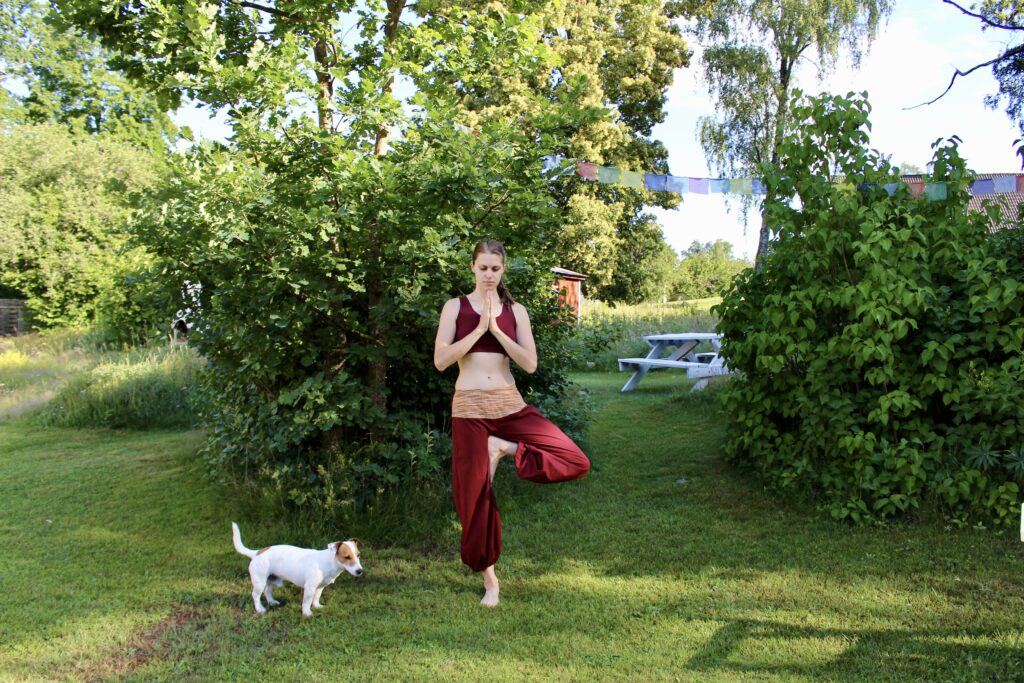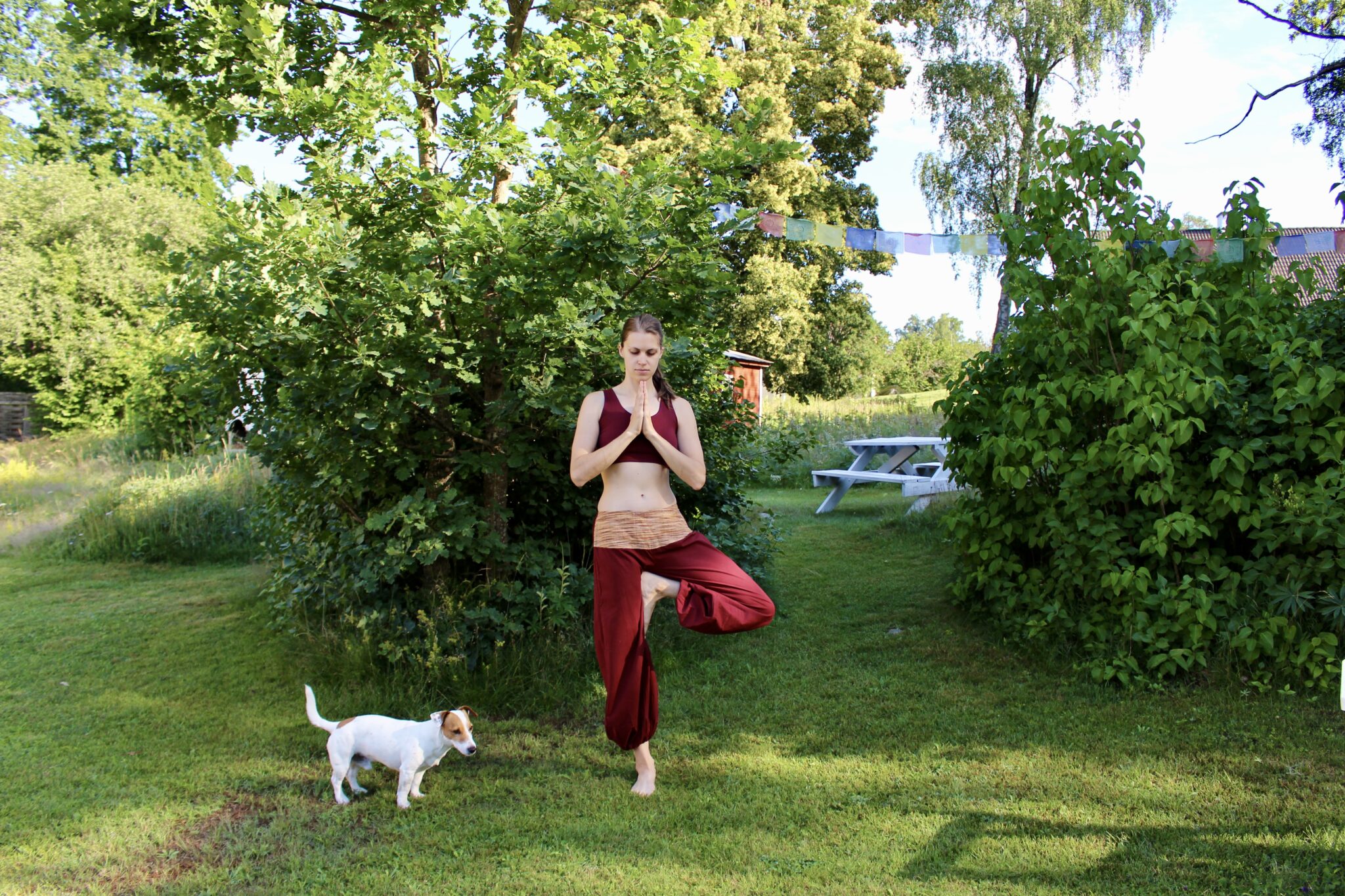 We have a new family member.
Three weeks ago, we welcomed a new member into our family: Our new Ford Transit Van. That's a funny story: When the summer came, I felt the urgent need to be in nature as much as possible. So the first thing which came to my mind was – CAMPING! 
I was, searching and comparing tents online and trying to convince my partner Nipun to join our daughter and me for camping adventures. Long story short: Nipun doesn't like camping, so we bought a used Camper Van instead. If you know us already, you know, we make decisions pretty fast. Within two weeks we decided to move to Sweden and compared to that, buying a car is a small thing. It took us four days to conclude that we want to buy a van. 😉 One week after that, the newest member of our family was parked in our driveway.

Our new Van doesn't have a name yet, mainly because I want to give it a male name, and Nipun says, "all cars are female". So maybe it will be a neutral name in the end. I'll keep you posted. Anyways, right now, we still have a lot of work to do to convert the Van into a Camper Van. It will take us the whole summer, I guess, but in Fall or Winter, we can take off and spend the winter in a warmer and BRIGHTER region than Sweden.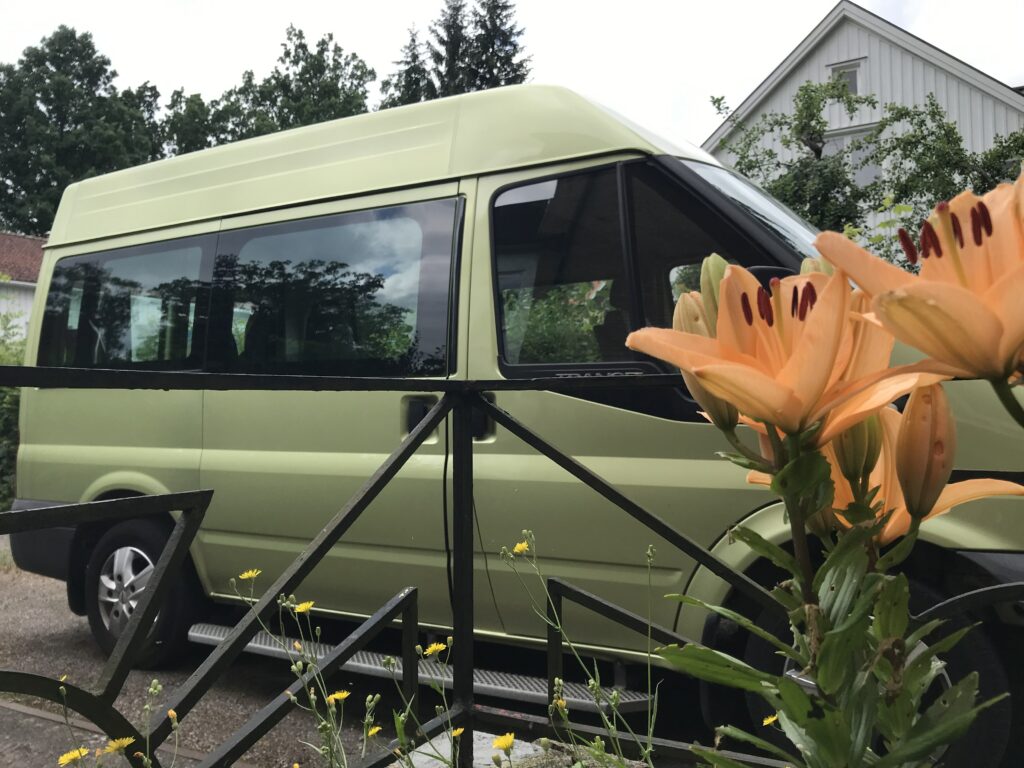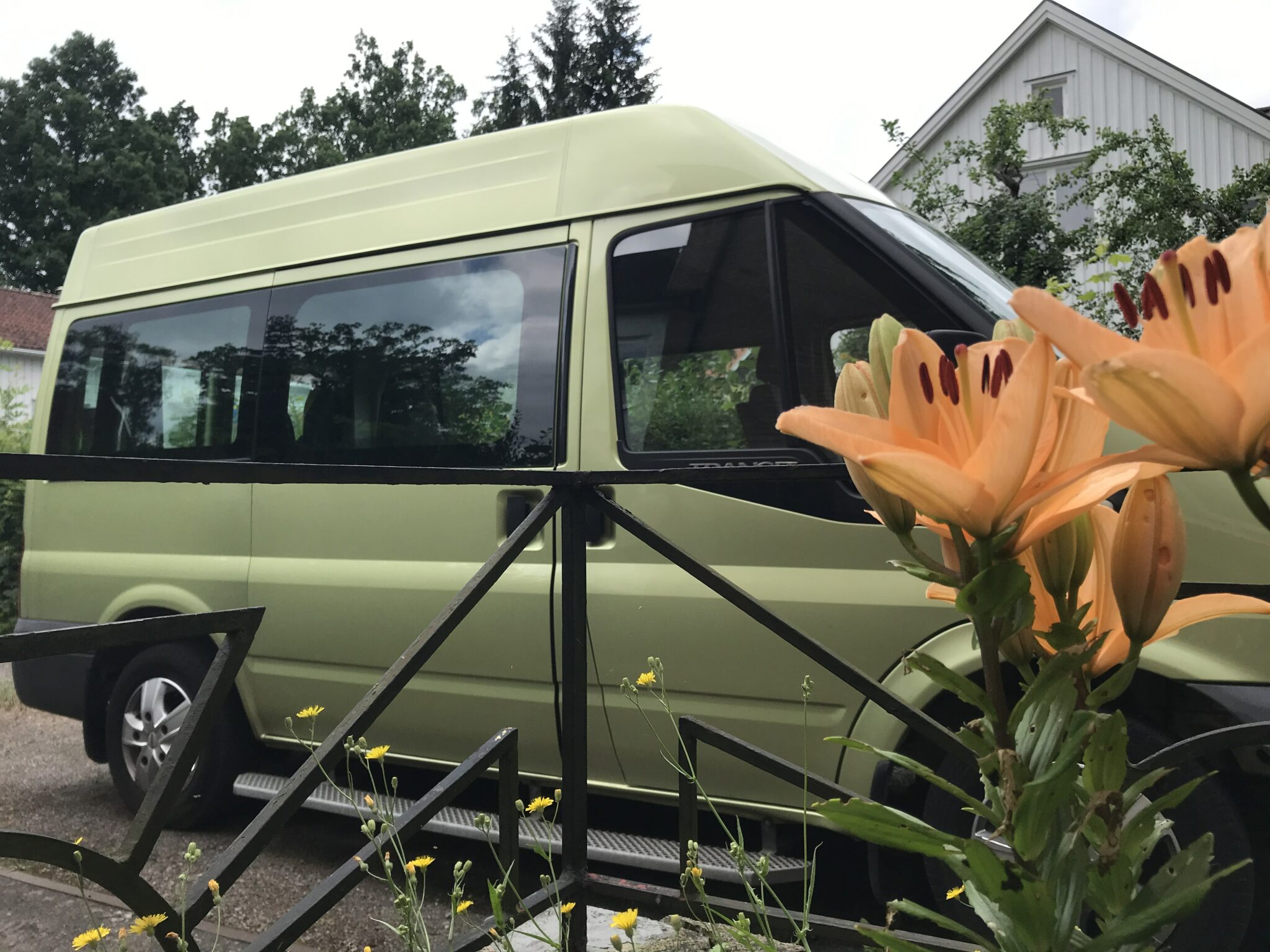 So I spend my days teaching Yoga and Shamanism, watching Van conversions on Youtube and enjoying the Summer in Sweden. Oh my, we do have a beautiful lake! <3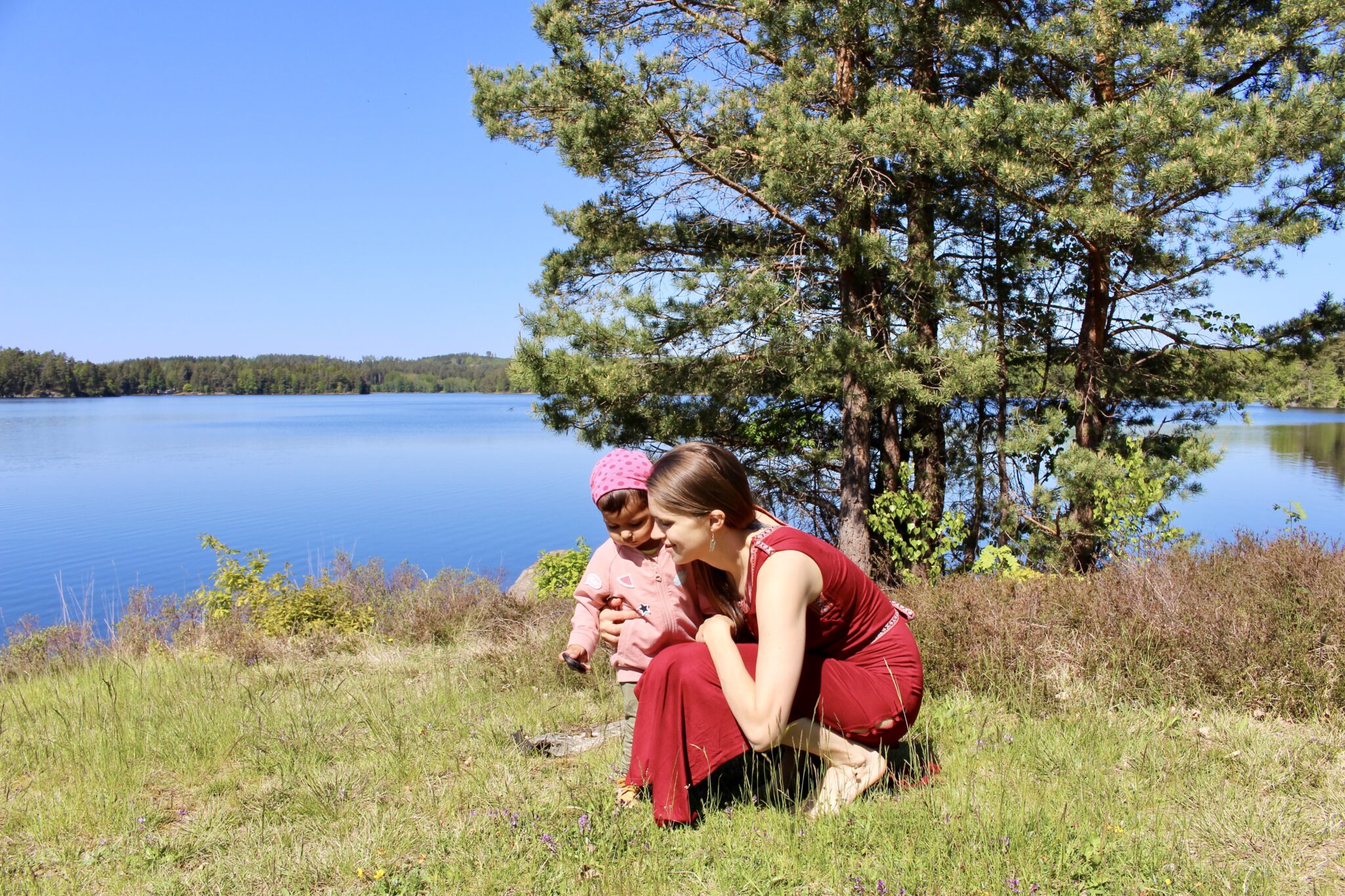 Natura Spirit sponsored the awesome outfit I am wearing in the photos. You will find consciously created Earthy Clothes, Jewellery and Accessories made of ethical, eco-friendly and hand-loomed fabrics from India, Nepal and Africa in their Etsy-Shop: https://www.etsy.com/shop/NaturaSpiritShop